08.23.2023
Community Choice Awards Winner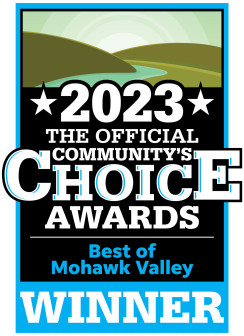 In a heartwarming victory for both animals and the community, the Anita's Stevens Swan Humane Society has emerged triumphant in the annual Observer Dispatch Community Choice awards, securing the prestigious title of "Best Non-Profit/Charity Organization" in Oneida County. This remarkable achievement is a shining testament to their unwavering dedication to animals and the community they serve.
The Observer Dispatch Community Choice Awards are a platform that recognizes and honors the invaluable contributions made by local entities to the betterment of the community. From a pool of remarkable contenders, Anita's Stevens Swan Humane Society has emerged as a beacon of compassion, dedication, and unwavering commitment.
The shelter's commitment to providing a safe haven for animals in need has undoubtedly struck a chord with the hearts of Oneida County's residents. Their tireless efforts in rescuing, rehabilitating, and rehoming animals have not only saved countless lives but have also transformed the lives of adopters who've found lifelong companions within the shelter's walls.
The shelter's success is a collaborative effort that extends beyond its dedicated staff. Volunteers, donors, community members, and local businesses have all played a vital role in supporting the shelter's mission. Their united commitment to creating a better world for animals and their human counterparts has undoubtedly contributed to this well-deserved recognition.
The staff and board would like to extend a heartfelt thanks to all those that nominated and voted to allow them this recognition. This victory underscores the transformative power that comes from individuals coming together for a common cause – to create a brighter future for those who cannot speak for themselves.