07.19.2023
Anita's Stevens Swan Humane Society Hires Director of Philanthropy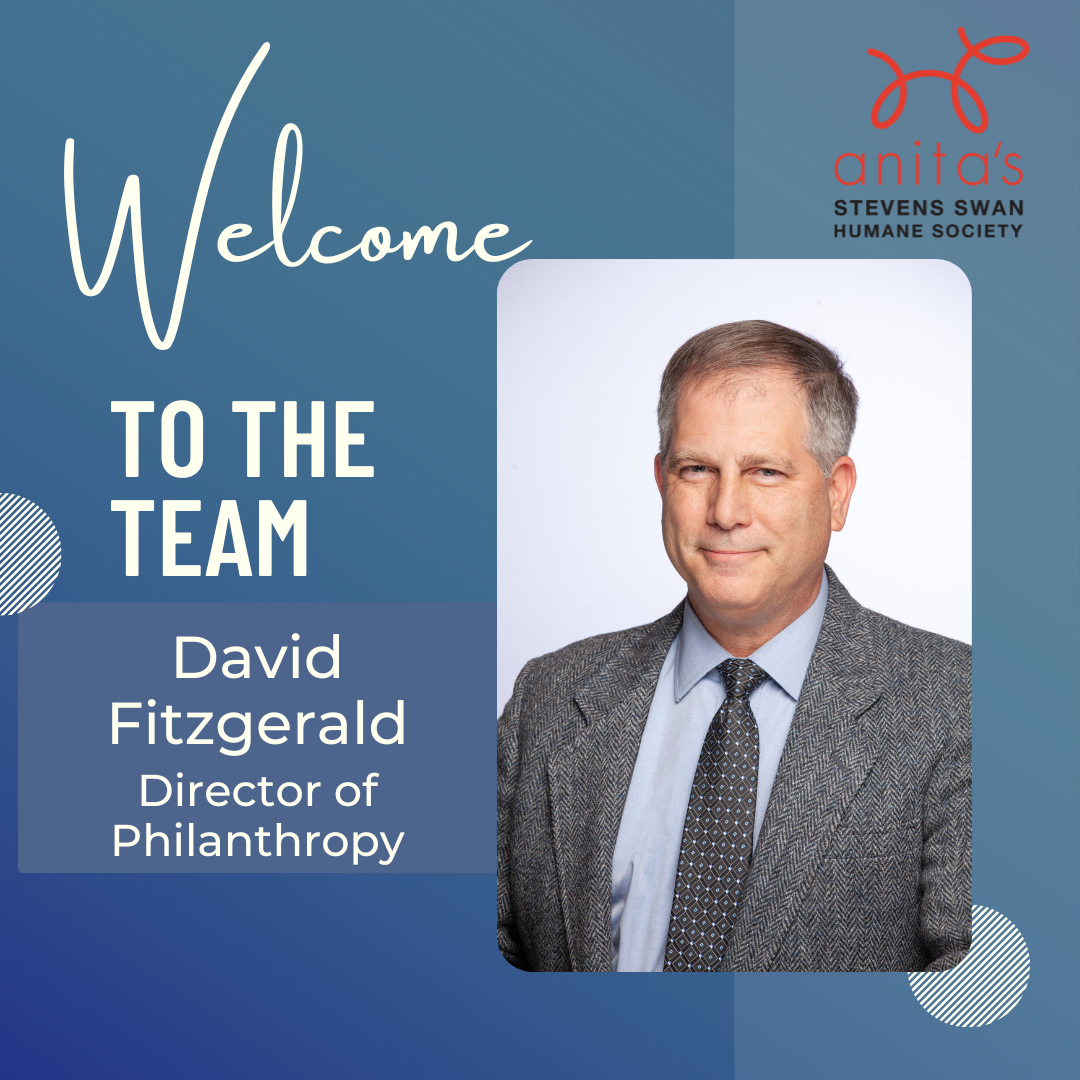 The Anita's Stevens Swan Humane Society Board of Directors has named David Fitzgerald, Director of Philanthropy, of the local animal shelter.
Fitzgerald's background as a nonprofit administrator with a focus on philanthropy, development and community welfare, combined with a deep commitment to alleviating the struggles that our pets face, will help to advance the organization's mission.
Fitzgerald assumed the role on June 29th, he will create and manage philanthropic strategy as well as all day-to-day fundraising for one of the largest animal shelters in the region. Fitzgerald will also lead marketing and community engagement initiatives for the shelter.
"I am extremely grateful for the opportunity to use my talents and experience to support this mission. Anitas Steven Swan Humane society has been serving our community for over 100 years. I am proud that I get to be a part of that legacy of service."
Fitzgerald most recently served as the Executive Director for the Kirkland Art Center, Clinton NY and The Wish Project, Lowell MA. He began his career with the Boy Scouts of America where he served for 11 years. Fitzgerald attended MVCC and earned his Bachelor of Arts degree in English, at SUNY Oswego, NY. He and his wife reside in Marcy with their son and their dog Moose.
About Anita's Stevens Swan Humane Society
Since 1910, the Stevens-Swan Humane Society has been committed to providing care for abandoned, surrendered, lost, sick, injured, and abused animals in Oneida County. Or mission is to alleviate animal suffering by providing shelter and care, promoting the human-animal bond through adoptions, and reducing the companion animal population with spay/neuter services. Learn more at https://www.anitas-sshs.org/.