01.09.2023
Anita's Stevens Swan Humane Society Appoints New Executive Director Kyla Jacobs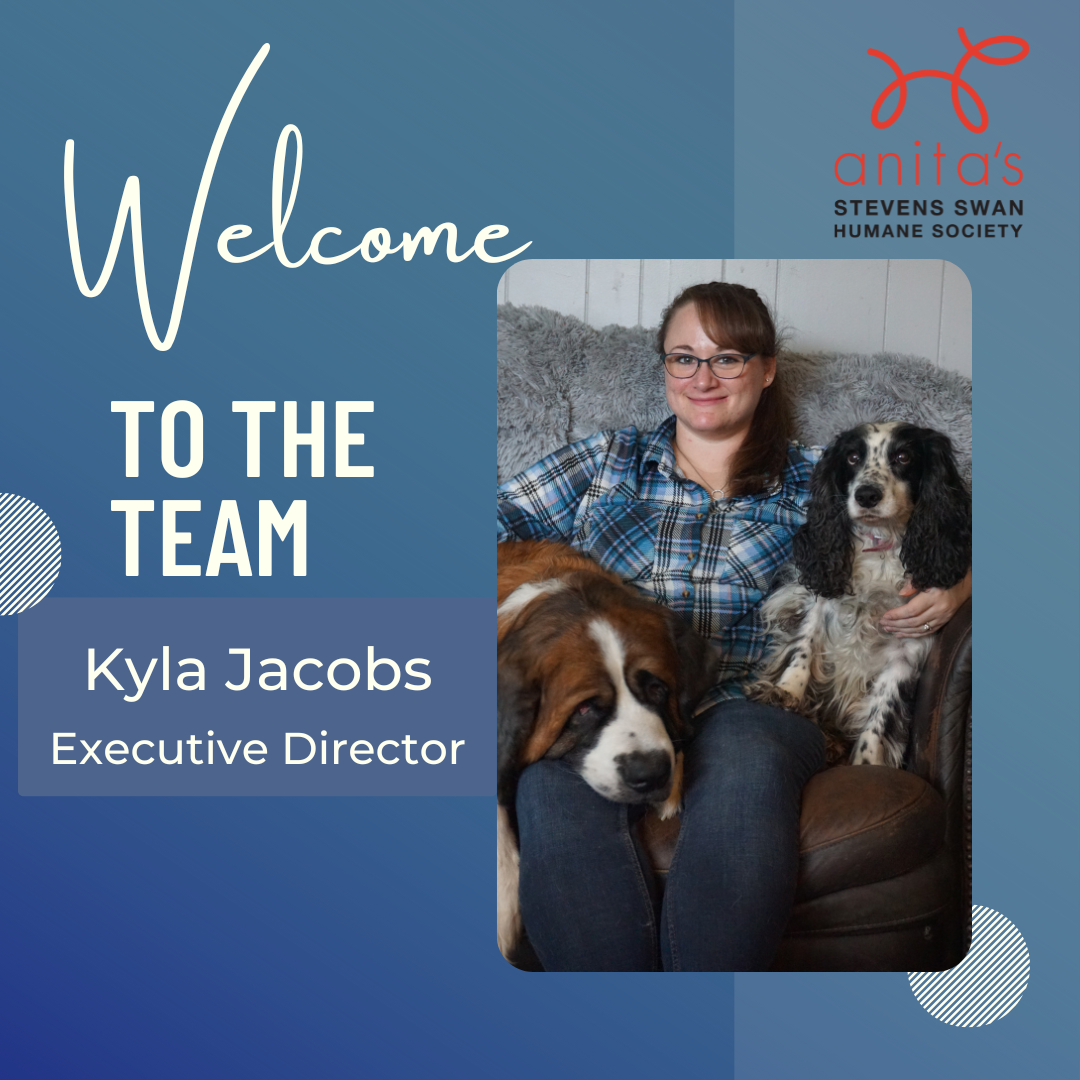 The Anita's Stevens Swan Humane Society Board of Directors has named Kyla Jacobs the new Executive Director of the local animal shelter, which provides high-quality, cost-effective care and programs for nearly 2,000 abandoned, surrendered, lost, and abused animals in Oneida County every year.
Jacob's background as a deputy director with a focus on animal welfare, combined with a deep commitment to alleviating the struggles that animals face through action and advocacy, will help to advance the organization's mission.
When Jacobs assumes the role on January 9, she will manage all day-to-day operations for one of the largest animal shelters in the region. Jacobs will also lead fundraising programs, as well as marketing and community engagement initiatives.
"I am extremely excited to move into this new chapter of my life while still being able to utilize the skills and experiences I've gained to further one of the pillar not-for-profits in the community," said Jacobs. "I have always had a passion for working with animals of all types and look forward to finding forever homes and improving the lives and quality of care for the pets in the Utica area. I plan to continue the great work the Anita's Steven Swan Humane Society team has done so far and move forward towards a bright future together."
Jacobs most recently served as the Deputy Director of Administrative Operations for the Utica Zoo in Utica, New York. Early in her career, she was an Exotic Animal Care Intern at the Black Pine Animal Sanctuary in Albion, Indiana. Jacobs earned a B.S. in Biology from Utica University in Utica, New York. She and her husband reside in the Rome area with three dogs, a cat, and a flock of chickens.
Jacobs succeeds long-time Executive Director Diane Broccoli, who retired on December 15, 2022.
About Anita's Stevens Swan Humane Society
Since 1910, the Stevens-Swan Humane Society has been committed to providing care for abandoned, surrendered, lost, sick, injured, and abused animals in Oneida County. Or mission is to alleviate animal suffering by providing shelter and care, promoting the human-animal bond through adoptions, and reducing the companion animal population with spay/neuter services. Learn more at https://www.anitas-sshs.org/.